Our People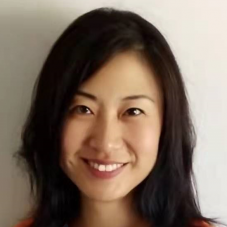 Frances Baldwin
Centre Manager
Hi, I'm Frances, the Centre Manager. I've been working in the early childhood sector for the past 10 years. Prior to ECE, I hold a Bachelor's Degree of International Business. It was after having my own children that I became inspired and decided to pursue a change in career.
The experiences I've gained, from working with children of all age groups, have been priceless and irreplaceable. Not only because I had the chance to learn and grow alongside the children but I also watched them grow into competent and confident learners. Not to mention the beautiful relationships that different parents and I have established together.
My teaching philosophy encompasses empowerment and encouragement which I see as the two most important elements in building up a child's self-esteem as the stepping stone to his/her future success.
I welcome you and your family to our City Preschool community and am feeling privileged to be able to become part of your child's learning journey.
Hi, my name is Irene and I have worked as an early childcare practitioner for over twenty years and I am very passionate about my chosen profession.  I am married with three children who are all experiencing the wonderful journey of parenthood. 
I am inspired by the Reggio Emilia approach. I strive to promote an environment that creates, inspires and supports children to think, to wonder and be challenged, to investigate and to research their working theories around them. 
I am passionate about laying the foundations of learning to prepare children for the transition to school. I empower children to take responsibility for their learning and engage them in meaningful learning experiences which allow them the freedom to explore and make new discoveries. 
I feel privileged working with young children supporting and guiding them to meet their dreams and aspirations.
Bridgette Grace
Infant and Toddlers Teacher
Through my teaching I aspire to create a loving, happy, healthy environment that nurtures and protects children's growth, development and autonomy. I am a Reggio Emilia inspired teacher who understands the importance of the relationships we share with the tamariki, whānau and the environment. I feel that teaching children works best when it is meaningful, child centered, reflective and done with passion.
I have just recently finished a Bachelor of Teaching and am now working towards becoming a fully registered teacher. I am a mother of two and have 5 years experience in this wonderful and important profession. 
I look forward to each day exploring the environment with new eyes and discovering with children the fun and exciting world we live in.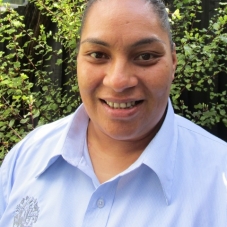 Margaret Lokeni
Teacher/Chef
Fakalofa lahi atu! My name is Margaret Lokeni and I am one of the newest additions to City Preschool. Having been in the early childhood industry for 6 years it is not only a joy to be here, but also a joy to be able to share my early childhood passion alongside an experienced teaching team.
I am a proud mother of 3 beautiful children, Brianna 13, Lokkie 3 and my wee boy Kanzus who has recently turned two. My children have not only inspired me as a mother, but also as an educator which leads to my philosophy of providing a safe, loving, caring, nurturing learning environment for children to thrive and flourish in.
I enjoy spending time with family and friends, outdoors and traveling. I love exploring new places and enjoy spending time with loved ones.

I am of niuean decent and I am very proud of my culture and heritage and enjoy sharing this with the teachers, children and families.  I love learning about and embracing all cultures within the centre.
I look forward to meeting you all and becoming a part of your children's lives.

Aroha nui. Aroha mai.
Evanna Payne
Infant and Toddlers Teacher
Kia ora! My name is Evanna,
I come from a large whanau and I have a 4 year old daughter whom I love spending time with. I am of Maori and Tongan decent which I value and enjoy sharing within my practice. 
I have recently graduated as a kaiako (teacher) in Early Childhood Education at Unitec and I am working towards my full registration. I have had 6 years of experience in this rewarding profession and I am excited to have just begun my new journey with the amazing team at City Preschool. I am passionate about working alongside young tamariki(children) and as a kaiako I believe that relationships with whanau (family) and children are crucial. I aspire to create a warm, calm and happy environment to support the learning and development  of our tamariki to reach their fullest potential. I  appreciate that every child has their own wealth of knowledge and I feel priveleged to be a part of their learning journey. 
Arohanui 
Evanna Payne.